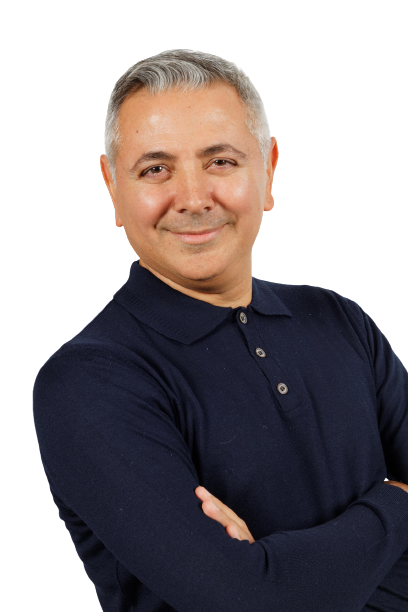 SEÇİLİ YAYINLAR
Kitaplar
H.T. Bolukbasi, Euro-Austerity: Comparative Political Economy of Welfare State Reform During the Maastricht Decade, Toronto, ON: University of Toronto Press, (2021).
Kitap Bölümleri
H.T. Bolukbasi, E. Ertugal, "Napoleonic Tradition, Majoritarianism, and Turkey's Statist Policy Style", Policy Styles and Policy-Making: Exploring the National Dimension, M. Howlett, J. Tosun (Eds.), pp. 350-374, New York: Routledge (2019)
H.T. Bolukbasi, E. Ertugal, S. Ozcurumez, "Europeanization of Policy-Making in Turkey and its Limits", Policy Analysis in Turkey, C. Bakir, G. Ertan (Eds.), pp. 143-162, Bristol: Bristol University Press/Policy Press (2018)
H.T. Bolukbasi, "Political Economy", The Routledge Handbook of Modern Turkey, M. Heper, S. Sayari (Eds.), pp. 341-352, New york: Routledge (2012)
Kitap İncelemeleri
H.T. Bolukbasi, "The EU and the Domestic Politics of Welfare State Reforms: Europa, Europae" , by P.R. Graziano, S. Jacquot, B. Palier, Basingstoke, Palgrave Macmillan, 333, 2011, in J of European Social Policy, 23, (2013).
Dergi Yayınları
H.T. Bolukbasi, D. Yildirim, "Institutions in the Politics of Policy Change: Who Can Play, How They Play in Multiple Streams", J of Public Policy.. PDF
H.T. Bolukbasi, K.G. Oktem, E. Savas, "Measuring welfare states beyond the three worlds: Refining state-of-the-art tools", Social Policy and Administration., 1-16 (2021) PDF
H.T. Bolukbasi, A.O. Kutlu, "Piecing Together the 'Turkish Puzzle' on Female Labour Force Participation: Comparative Insights from Southern Europe", South European Society and Politics, 24, 53-77 (2019) PDF
H.T. Bolukbasi, K.G. Oktem, "Conceptualizing and operationalizing social rights: towards higher convergent validity in SCIP and CWED", J of European Social Policy, 28, 86-100 (2018) PDF
H.T. Bolukbasi, E. Ertugal, "Europeanization of Employment Policies in Turkey? Tracing Domestic Change and Continuity through Institutions, Ideas, and Interests", South European Society and Politics, 18, 237-257 (2013)
C. Balkir, H.T. Bolukbasi, E. Ertugal, "Europeanization in the "Southern Periphery': Comparative Research Findings on the EU's Impact on Domestic Political Economies", South European Society and Politics, 18, 259-280 (2013)
C. Balkir, H.T. Bolukbasi, E. Ertugal, "Europeanization and Dynamics of Continuity and Change: Domestic Political Economies in the "Southern Periphery"", South European Society and Politics, 18, 121-137 (2013)
H.T. Bolukbasi, S. Ozcurumez, "Of Context, Interaction and Temporality: Historical Institutionalism and Turkey's Approach to the ENP and the UFM", Comparative European Politics, 9, 524-542 (2011)
H.T. Bolukbasi, E. Ertugrul, S. Ozcurumez, "Avrupa Entegrasyonu Kuramlariyla Turkiye'yi Konu Alan Yazinin Etkilesimi: Avrupalilasma Arastirma Programini Turkiye Ozelinde Yeniden Dusunmek", International Relations, 8, 77-102 (2011)
H.T. Bolukbasi, E. Ertugal, S. Ozcurumez, "The Impact of the EU on Turkey: Toward streamlining Europeanisation as a research program", European Political Science, 9, 464-480 (2010)