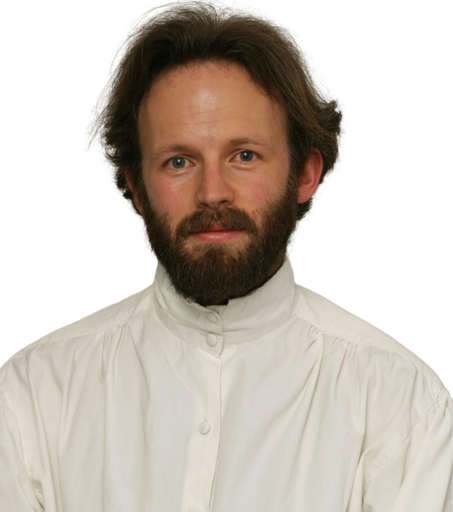 SELECTED PUBLICATIONS
Books
J. Alexander, Shaw's Controversal Socialism, Florida: University of Florida Press, (2009).
J. Alexander, Frederick Bulmer: A Life, London: Cooke and Bulmer, (2009).
Book Chapters
J. Alexander, "The State is the Attempt to Strip Metaphor Out of Politics", Michael Oakeshott on Authority, Governance and the State, E. Kos (Eds.), pp. 11-44, London: Palgrave Macmillan (2019)
J. Alexander, "Socialism", George Bernard Shaw in Context, B. Kent (Eds.), pp. 230-237, Cambridge: Cambridge University Press (2015)
J. Alexander, "The History of Political Philosophy", Bloomsbury Companion to Political Philosophy, A. Fiala (Eds.), pp. 19-31, London: Bloomsbury (2015)
J. Alexander, "Imitiato Pilati et Christi in Modern Historical Drama", The Edinburgh Companion to the Bible and the Arts, S. Prickett (Eds.), pp. 550-563, Edinburgh: Edinburgh University Press (2014)
Book Reviews
J. Alexander, "Knowledge, Power, and Academic Freedom" , by J.W. Scott, New York: Columbia University Press, 176, 2019, in Euroepaan Legacy, 26, (2021).
J. Alexander, "Michael Oakeshott and the Cambridge School on the History of Political Thought" , by M.P. Thompson, Routledge, 182, 2019, in Cosmos and Taxis, 8, (2020).
J. Alexander, "Changing the subject: Philosophy from Socrates to Adorno" , by R. Guess, Cambridge MA: Harvard Univ Press, 334, 2017, in Philosophy, 94, (2019).
Journal Publications
J. Alexander, "Three arguments relevant to the history and theory of monarchy", History of European Ideas., 1-17 (2021) PDF
J. Alexander, "Reaction in Politics", J of the Philosophy of History, 14, 3-26 (2020) PDF
J. Alexander, "Radical, Sceptical and Liberal Enlightenment", J of the Philosophy of History, 14, 257-283 (2020) PDF
J. Alexander, "A Conjectural History of Liberalism", Cosmos+Taxis, 8, 2-17 (2020) PDF
J. Alexander, "Empire as a Subject for Philosophy", Philosophy, 94, 243-270 (2019) PDF
J. Alexander, "Three Ideas of the University", European Legacy, 24, 492-510 (2019) PDF
J. Alexander, "A Genealogy of Political Theory: A Polemic", Contemporary Political Theory, 18, 402-423 (2019) PDF
J. Alexander, "Reaction in Politics", J of the Philosophy of History., 1-24 (2018) PDF
J. Alexander, "Who was the First Philosopher? Or, How Many Does It Take?", Think, 16, 51-57 (2017) PDF
J. Alexander, "A Systematic Theory of Tradition", J of the Philosophy of History, 10, 1-28 (2016) PDF
J. Alexander, "The Philosophy of Political History in Oakeshott and Collingwood", J of the Philosophy of History, 10, 279-303 (2016) PDF
J. Alexander, "The Cambridge School, c. 1875 – c. 1975", History of Political Thought, 37, 360-386 (2016) PDF
J. Alexander, "A Dialectical Definition of Conservatism", Philosophy, 91, 215-232 (2016) PDF
J. Alexander, "The Fundamental Contradiction of Cosmopolitanism", European Legacy, 21, 168-183 (2016) PDF
J. Alexander, "A Sketch of a System of Theory and Practice", Political Studies Review, 13, 485-493 (2015) PDF
J. Alexander, "Three Major Ideologies of Liberalism, Socialism and Conservatism", Political Studies, 63, 980-994 (2015) PDF
J. Alexander, "Notes Towards a Definition of Politics", Philosophy, 89, 273-300 (2014)
J. Alexander, "The Contradictions of Conservatism", Government and Opposition, 48, 594-616 (2013)
J. Alexander, "Three Rivel Views of Tradition (Arendt, Oakeshott, MacIntyre)", J of the Philosophy of History, 6, 20-43 (2012)
J. Alexander, "The Four Points of the Compass", Philosophy, 87, 79-107 (2012)
J. Alexander, "Oakeshott on Hegel's "Injudicious" Use of the Word "State"", History of Political Thought, 32, 147-176 (2011)